A Meaningful Birthday Gift.
Transform your Family Tree into Botanical Art
We take your family tree and transform it into a beautiful botanical print. Comes printed, framed and gift wrapped - the perfect personalized gift for a loved one!
EACH TREE IS UNIQUE
Personalized to Your Family
Can include Names, Birthdates, & wedding dates!
Shop Our Favourites for Birthday:
Designs sure to make a special birthday gift. Meaningful gift for 60th, 70th, 75th or 80th birthdays.
Shop All Our Family Trees:
How it Works
1. Order Your Tree
Select design, print size, and frame.
2. Complete the template
We will email you a template to collect your names after you order.
3. Review Your Proof
We will send you a proof to review and you can make any changes needed.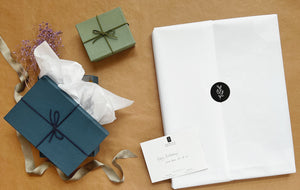 Gifting Made Easy
We carefully frame & gift-wrap our family trees. You can also include a gift message.
Shipped and delivered to your doorstep!